Charlie Porter knows how to put a room together. As one of House & Garden's decoration stylists she helps compile the magazine's monthly shopping pages, and in her spare time applies her gimlet eye to sourcing antiques for her online store Tat London. Her Instagram feed is a glorious mish-mash of rooms by the world's best designers, coupled with her latest fantastically affordable finds. In the spirit of which we've asked her to compile a weekly selection of affordable but beautiful items – some high street, some one-off – for a different room in the house. This week, a bathroom full of colour, pattern, and playful imagery.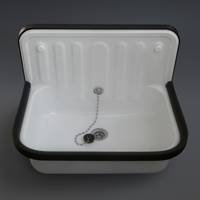 Follow Charlie Porter on Instagram at @tatlondon
ENAMEL BUCKET SINK, £185This sink with its industrial feel will give your bathroom a dollop of style – and you don't have to do anything except install it. Get it at Labour and Wait.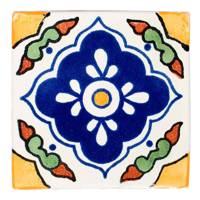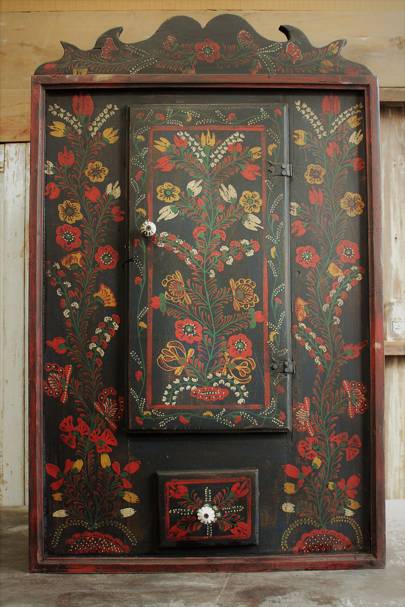 PAINTED HUNGARIAN CORNER CUPBOARD, £340This isn't a cheap piece of kit, but I think we can all agree its a goodie! I'll be dreaming about this Hungarian Corner Cupboard from Vinterior.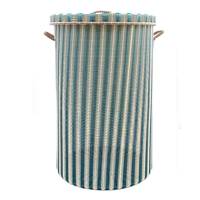 LAUNDRY BASKET, £84Another winner from Milagros – this time in the form of their fantastically fun laundry basket.

IKAT RUG, FROM £195Rugs are a great addition to bathrooms. They bring a sense of warmth and cosiness – essential when getting in and out of the shower. These Ikat rugs from Francesca Gentilli come in many different colours and sizes, so you have a mountain to choose from.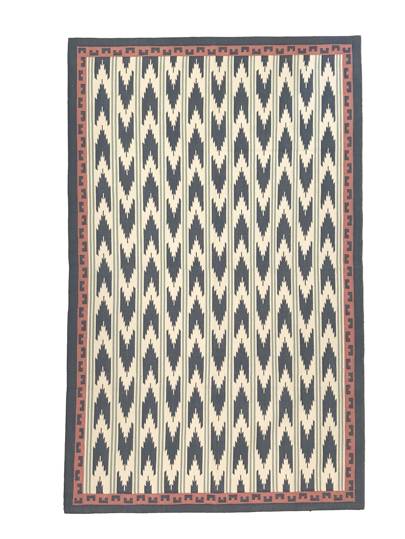 ANCIENT GREEK VASE PRINT – RED, £50This eye-catching print from Bridie Hall would be a dream addition to any room. That amount of colour and fun for £50 is a winner for me. Buy it at Pentreath & Hall.

LARGE TILE MIRROR, £60Mirrors I do find quite tricky. I'm partial to simple frames, but then this one from Milagros caught my eye.

MID CENTURY BALL HOOKS, £78Atomic design can act as a sculpture and hanger – Retrouvius have so many of these great bits and pieces.

SMALL NIKOLITSI VASE, £13These vases from Oka are the perfect accompaniment to any snappy bathroom. You only have to pop a few stems in there and you're done.

ALISON SHOWER CURTAIN, FROM £78There are shower curtains aplenty out there, but I feel this one from Balineum deserves note. I fell in love with it on the November 2017 Main Decoration feature styled by Gabby Deeming. It was far more stylish than I believed shower curtains could be and I can't wait to get one for myself.

BIRD PAINTINGS, SET OF 12, £265This is for someone with a serious amount of wall space. £265 for this band of 12 from Oka seems like a delightful deal.

FURA OVAL SHELF, £38, FROM ROWEN & WRENLittle shelves are a wonder in a bathroom, a neat resting place for your go-to items. This one from Rowen & Wren is pretty much perfect.

VINTAGE CHECK TOWEL, £16Straight from Japan via Couverture & The Garbstore, a terry cloth towel with a vintage check. I am not sure towels get much better than this.

GREENWICH 174CM X 80CM FREESTANDING SOAKING BATHTUB, BY OLD LONDON, £619Baths I find quite tricky, but this one from Wayfair is a beauty, with its soft edges and delightful bottom, it would make a voluptuous addition to any water closet.

HAND PAINTED ORIENTAL ZODIAC PICTURES, £160In case the series of birds didn't take your fancy, I think these four paintings on glass depicting the oriental signs of the Zodiac will cheer the place up. Get them at Raj Tent Club.

ALBION BATHROOM LIGHT WITH CERAMIC SHADE, £29Tinsmiths is an excellent source for decorative pieces as well as essential bathroom kit. I think these appealing wall lights marry the two well.

MARIUS RATTAN ARMCHAIR, £99I have always found that someone talking to me in the bath is one of the more delightful things in life. But a loo seat isn't a great place for them to be perched. Here Tikamoon has a whole host of chairs that will keep your guests comfortable and not break the bank.

TUDOR DECK MOUNTED BATH TAP, £49.99These Tudor Pillars Taps from Wayfair are rather sweet, they will add a classic edge to anyone's bathroom while not breaking the bank.

HEMNES GLASS-DOOR CABINET WITH 3 DRAWERS, £275I have always wanted a linen cupboard. If I ever have a house big enough it will look something like this one from Ikea.

SMALL WHITE CERAMIC KNOB, £7.50I will also add these beautiful ceramic knobs from Tinsmiths to said linen cabinet.

VINTAGE FRENCH MIRROR, £85For £85, you are getting a whole lot of character with this French mirror from Lovingly Made. It would sit well in any room, but I think it would add a distinctively cool look to a bathroom.